Elective Affinities / Johann Wolfgang Goethe
A window into the forehead or breast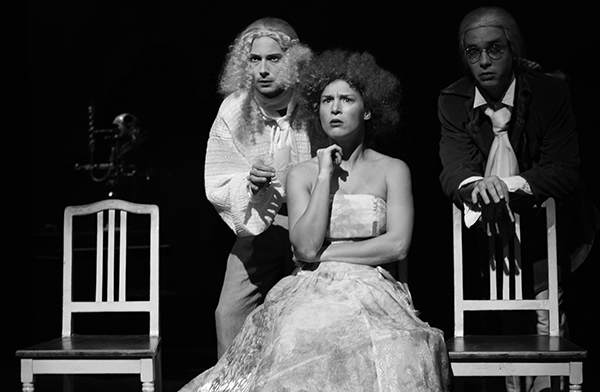 Lenka Krobotová • Martha Issová • Jaroslav Plesl • Václav Neužil • Jana Holcová • Simona Babčáková • Pavel Šimčík • Martin Myšička
adaptation and dramaturgy Karel František Tománek set designer Jan Štěpánek
costume designer Jana Preková
directed by and cooperation on the text Jan Antonín Pitínský
directed by Jan Antonín Pitínský
---
PREMIERE 02.11.2006
RUNNING TIME 3 hours 20 minutes, including an interval
PRODUCTION SPONSOR Metrostav a. s.
---
First Czech production of the most important novel of German classicism. Newlyweds Eduard and Charlotta, deciding to live alone away from social bustle, move to their country estate. However, everything changes upon the arrival of Eduard's friend Otta and Charlotta's niece Otylie.